The Problem?
Spray Foams Work in the Lab and Fail in the Field
Ever since the first was invented, spray foams have been the insulation of choice because they insulate and seal at the same time, while providing superior R-values for the life of a building.
The problem is that it's been difficult to replicate the performance observed in testing labs in real-world applications. Small differences in humidity, temperature, speed, or reactivity can result in delamination, fluid separation, incomplete curing, and other failures that compromise the foam.
The Solution?
Our Accufoam® Brings the Accuracy of a Lab Into the Real World
We assembled the industry's best chemists, trainers, support staff, and executives to solve this problem. Our goal? To create a foam that performs as well in the field as it does in the lab.
Learn More
Choose Accufoam® and Stop Worrying
Our Accufoam® line of spray foams eliminates your insulation headaches. Say goodbye to…
DELAMINATION
Fluid Separation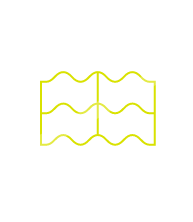 Sagging & Settling
Air Leaks
Precision you can count on
With Accufoam®, you can confidently spray all day, without the frustration of clogging, the fear of separation, or the threat of delamination. You have confidence you'll achieve specified R-Values and get a predictably high yield every job.
The secret is in our chemistry and our fanatical quality control. We test every raw ingredient before mixing for reactivity, moisture content, and more. After mixing, we spray every batch to ensure it performs at or exceeds spec. We also monitor your weather, tailoring each batch to match your job in your location.
Fewer Clogs
Formulated to expand in the wall, not your nozzles. Spray all day without stopping.
High Yield
We spray every batch so you can be confident it will perform every job.
Increase Per Gallon Coverage
Save time and money so you can grow your business faster.
First Time, Every time
Accuracy prevents separation and delamination. No more costly repair jobs.
A Difference you can see
Accufoam's fine-grained structure and consistency inspires confidence. Win more jobs.
Enjoy Peace of Mind
You can count on us for impeccable training, real support, and end-to-end quality control.
How It Works
Eliminate Hot Spots & Cold Spots With Accufoam®
Accufoam® controls the three causes of heat transfer in every building.
Sustainability Without Compromise
Accufoam® is the sustainable choice for your next project.
All the benefits of spray-foam insulation, including up to 45% energy savings for the life of your home.
Engineered to eliminate risk to the ozone layer while reducing your carbon footprint
1) Give us a call:
Learn what Accufoam® can do for you and experience our industry-leading education and service
2) Visit us:
Meet the team that will support your success and see the Accufoam® difference for yourself
3) Join the Accufoam® Family:
and grow your business with confidence.
You owe it to yourself (and your customers, your employees, and your family) to discover if Accufoam® is right for you. Give us a call so you can stop struggling with inconsistent foams and start enjoying the precision and control Accufoam® provides.
?>